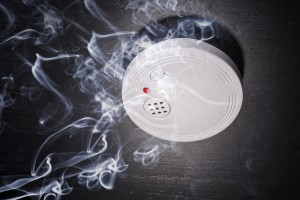 Thousands of people die each year in home fires. Most often, it is the fumes and gas that cause fatalities and not contact with flames. You can protect your home, family and pets, and we can help.
Our fire safety experts can conduct a thorough fire safety analysis, pointing out potential hazards and recommended locations for smoke alarms. They will design and install a fire prevention solution that connects you directly to our experienced dispatchers, available 24/7/365. And, we are U.L. listed for the installation, certification, inspection and certification of fire alarm systems (S3238).
At Inner Security Systems, Inc., we follow National Fire Prevention Association (NFPA) guidelines and offer testing to help make sure your home's systems meet all local and national requirements. All of our systems are designed and installed by licensed security industry professionals.
Learn more about what to look for in a security systems contractor.
Contact us by email or call 630-554-7878 today for a free security assessment!