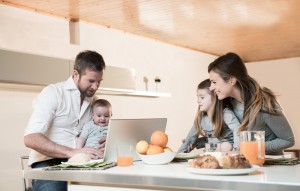 Our industry experts have the training and experience to assess all of the access points to your home and recommend a security solution that best meets your needs. We'll help you keep your family and your pets safe and secure.
HomeControl Packages from Inner Security Systems, Inc. feature an LCD touch screen keypad with smash and crash technology, a standby power battery and an integrated high power siren. We utilize transmission technologies independent of phone lines, which save you money and have proven to be more reliable systems than those relying on phone lines.
Our full range of packages starts with our Basic Security Package:
Wireless monitoring system

Programmable four-button keyfob

Slim line door/window transmitters

Pet immune motion detectors

Remote management of alarm monitoring and video surveillance

Text and email notifications
We are U.L. listed for installation, service, inspection and certification of burglar alarm systems (BP8294) and all of our systems are installed by licensed security industry professionals. Learn more about what to look for in a security systems contractor.
Contact us by email or call 630-554-7878 today for a free security assessment!