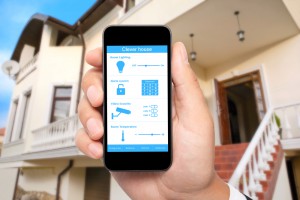 Your home, your comfort. Our Home Controls Systems allow you to control practically every comfort element in your home. Using your smartphone, our solutions allow you take control:
Program your thermostat to manage energy consumption and reduce energy bills

Schedule lights and appliances to deter intruders

Prevent high water levels and flooding with pre-set alarms

Monitor pipes to anticipate freezing and avoid expensive damage

Lock and unlock doors remotely
All of our systems are installed by licensed security industry professionals. Learn more about what to look for in a security systems contractor.
Contact us by email or call 630-554-7878 today for a free security assessment!