Workplace Fire Prevention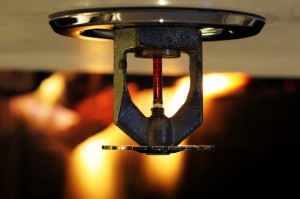 Our fire system solutions including monitoring, testing, inspection and maintenance to best help you protect your employees, customers and facilities. We are U.L. listed for the installation, inspection and certification of fire alarm systems UL (S3238).
We install a range of equipment, including:
Fire Alarm Control Panels
Warning Horns, Bells, Alarms and Strobe Lights
The moment a fire is detected, the system will initiate an alarm onsite and at our Monitoring Central Station, which will alert emergency services.

Testing and Inspection
At Inner Security Systems, Inc., we follow National Fire Prevention Association (NFPA) guidelines and offer testing to help make sure your organization's systems meet all local and national requirements.
Testing and Inspection includes:
Horns, Strobes, Chimes and Bells
Voice Evacuation Equipment
All of our systems are designed and installed by licensed security industry professionals. Learn more about what to look for in a security systems contractor.
Contact us by email or call 630-554-7878 today for a free security assessment!