Our UR-InControl Residential Systems use some of the latest technology innovations and one of the most reliable networks available to put you in control of your safety and comfort. Whether you are at home or away, manage and monitor every system in your home with the touch of a button on our easy to use control pad, your smartphone or smart device.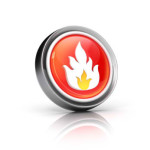 Smoke Detection: More deadly than fires, smoke can fill a room quickly, leaving you unable to see or speak. When connected to our system, you won't have to alert the fire department at the first sign of smoke. Our monitoring center is on the ready 24/7.
Carbon Monoxide: You'll never see or smell this silent killer, but a CO detector connected to our system will send a signal that help is needed right away.

Home Control Systems: Control the temperature in your house remotely or know if your furnace malfunctions. Manage locks, indoor and outdoor lights and appliances to give the impression that you are home, even when you're away.

Panic Alarm: Not only do we offer door sensors, motion detectors and advanced video surveillance, we also provide a portable panic alarm that is faster than dialing 911 in the event you hear an intruder.

Custom Solutions: We pride ourselves in designing and installing the most effective safety and security systems to meet the needs of your business or home. Our security experts will help you identify safety and security risks you may not have considered and recommend the best system for you.